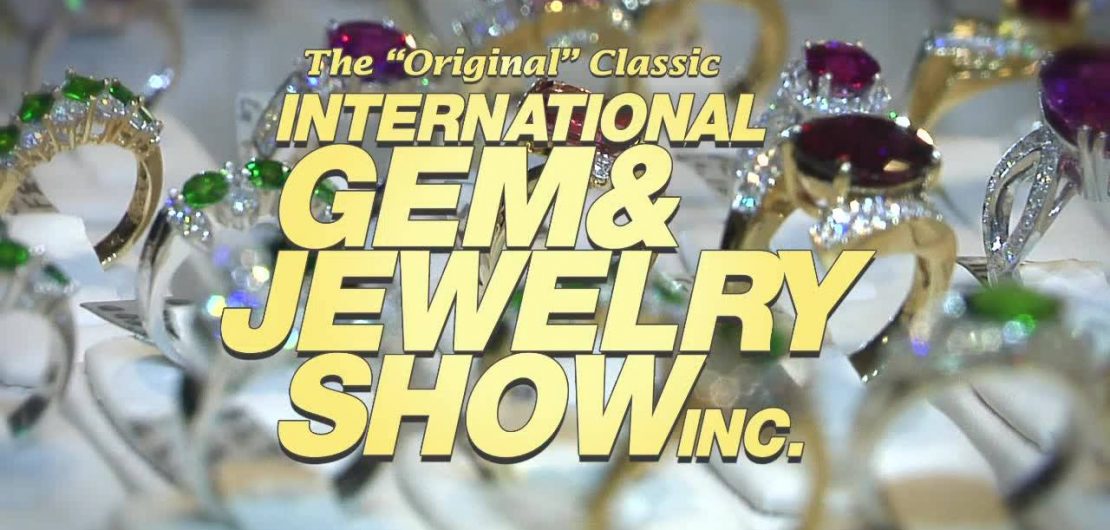 The International Gem & Jewelry Show – Columbus, OH (April 2023)
Details
Date: April 21, 2023
Time: 12:00 pm
Venue
The International Gem & Jewelry Show – Columbus, OH (April 2023)
717 E 17th Ave
Columbus, Ohio, United States
International Gem & Jewelry Show - Columbus, OH
April 21-23, 2023
Ohio Expo Center & State Fair (Kasich Hall B)
717 E. 17th Ave., Columbus, OH 43211
SHOW HOURS:
Friday, April 21: 12pm-6pm
Saturday, April 22: 10am-6pm
Sunday, April 23: 11am-5pm
TICKETS (Good For All Three Days):
- Discounted Tickets: $6.00
(Must be purchased online. Credit card only.)
- Standard Tickets: $8.00
(Can be purchased at the show. Cash only.)
- Licensed Wholesale Buyers: FREE
(Business license required. Pre-registration required before the deadline.)
- Schools: FREE
(School e-mail address required. Pre-registration required before the deadline.)
PARKING:
Parking at the Expo Center is $5 for a one-time entry.
ABOUT THE SHOW:
Forget retail, shop directly from designers, wholesalers and manufacturers for the largest selection at the lowest prices! Shop from rows and rows of quality jewelry, gemstone, bead, jewelry supply and accessory dealers in a unique marketplace setting. Our environment breeds competition and ensures that you will get the best quality merchandise at rock-bottom prices. Find something for everyone when you visit Americas favorite jewelry and gemstone marketplace!
Diamonds • Beads • Pearls • Opals • Semi & Precious Gemstones • Engagement Rings • Turquoise • Fine Jewelry • Settings • Men's Jewelry • Watches • Designer Accessories • Costume Pieces • Vintage & Estate • Custom Jewelry • Findings • Chains • Jewelry Supplies • Fashion Accessories • Gifts • Jewelry Cleaning & Repair • And Much More!
------------------------------------------------
***CHILDREN UNDER 9 NOT PERMITTED***
------------------------------------------------
MILITARY RECEIVES FREE ADMISSION: The International Gem & Jewelry Show offers free admission to all active-duty military and veterans with current military identification (offer includes immediate family). Thank you for your service to our country.
------------------------------------------------
REGISTRATION
WHO CAN REGISTER? Wholesale buyers with a business license can register themselves and their helpers. Schools (teachers, students and staff) with a school email address can register themselves only. Read more below for links and details.
DEADLINE: Wednesday, April 19, 2023 At 11:59PM ET
BENEFITS:
• Receive complimentary entry for all valid registrants.
• Access to wholesale section (when applicable)
TO PRE-REGISTER: Select the correct "Registration Link" for wholesale buyers or schools and fill out the registration form. If your registration is accepted, you will receive a confirmation before the show with instructions to enter the show.
-------------- WHOLESALE REGISTRATION --------------
For Licensed Wholesale Buyers Only
InterGem offers licensed wholesale buyers the opportunity to pre-register before the show. This will allow you to receive a buyers pass which provides complimentary entry. It also places you on a list of pre-registered wholesale buyers so you will not need to register manually to enter the wholesale section (where applicable.)
MANDATORY CREDENTIALS (Licensed Wholesale Buyers):
Please bring a copy of your state business license or permit; AND
-------------- SCHOOL REGISTRATION --------------
For Teachers, Students And Staff Members Of Qualifying Educational Programs
We are happy to offer complimentary admission registration to teachers, students and staff members of qualifying educational programs. In order to register for a "school pass" you will need to provide a valid school email address.