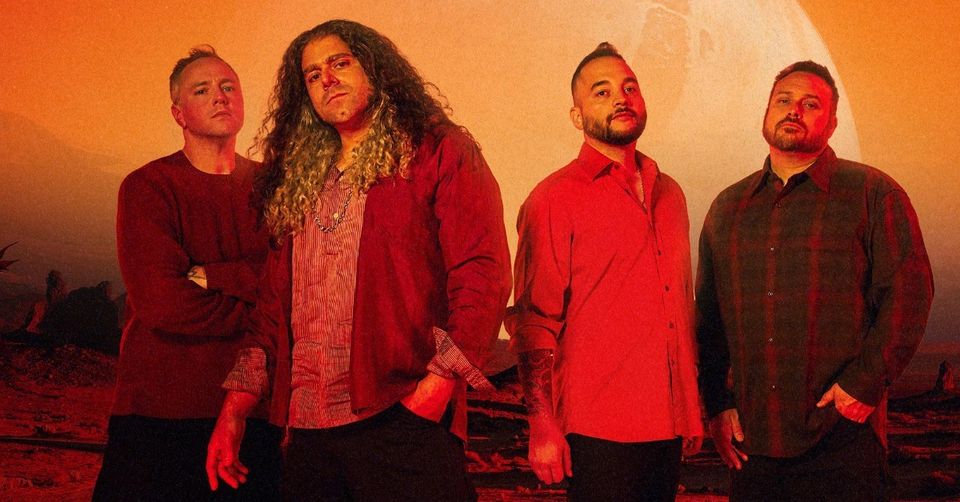 Coheed and Cambria
Details
Date: May 09, 2023
Time: 06:30 pm
Venue
Coheed and Cambria
405 Neil Avenue
Columbus, Ohio, United States
"NEVERENDER: NWFTWM"
COHEED AND CAMBRIA
w/ Special Guests Deafheaven
TUE, 9 MAY 2023 at 06:30PM EDT
Ages: All Ages
Doors Open: 06:30PM
OnSale: Fri, 27 Jan 2023 at 10:00AM EST
Announcement: Tue, 24 Jan 2023 at 12:00PM EST
For the last 20 years, Coheed and Cambria have continuously broken the mold of what a rock band can be, forging their own path and building a universe around their music unlike any other. Whether it is in the way their genre-spanning approach to songwriting has allowed them to bridge worlds without being contained to one, or the multifaceted story arc of their albums and comic book series which mark the longest running concept story in music, Coheed and Cambria have consistently shaped new standards, never conformed. Comprised of Claudio Sanchez (Vocals / Guitar), Travis Stever (Guitar), Josh Eppard (Drums) and Zach Cooper (Bass) the band has gripped listeners and press around the globe with their visionary compositions and conceptual mastery. In 2018, Coheed and Cambria made a stunning debut with their album Vaxis I: The Unheavenly Creatures, which debuted at #1 on Billboard's "Hard Rock Albums" chart, #6 current sales and Top 15 on the "Billboard 200" chart.