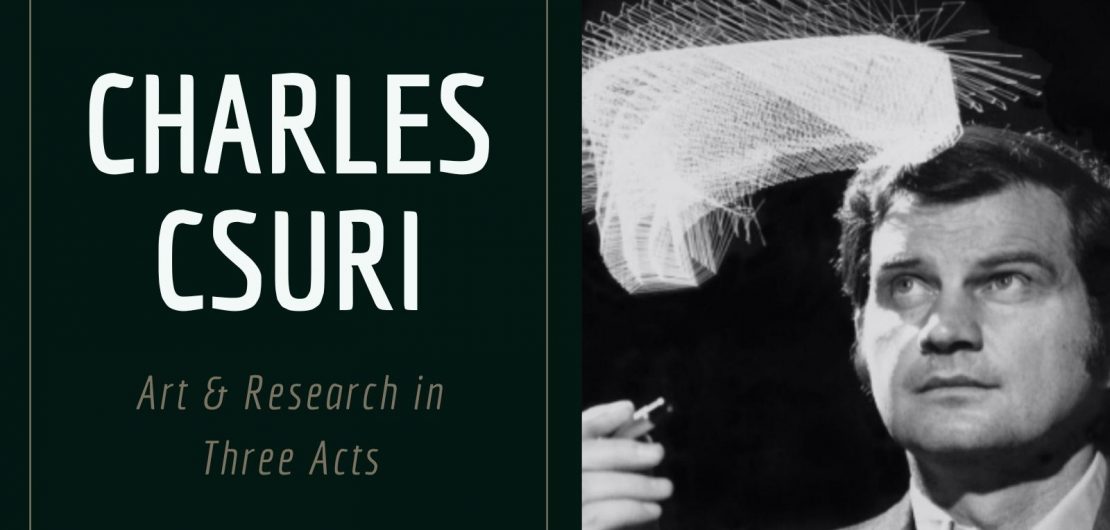 Act III (1989–2022): Artist Returns to the Studio
Details
Date: November 13, 2023
Time: 12:00 pm
Venue
Act III (1989–2022): Artist Returns to the Studio
128 N Oval Mall
Columbus, Ohio, United States
NOTE: This exhibition runs from October 30–November 17, but Facebook only allows for a limited duration.
Charles Csuri: Art & Research in Three Acts is a collaborative project featuring a number of free community programs. For the full list of exhibition and event dates, visit the Csuri project page: 
https://uas.osu.edu/charles-csuri
In 1985, Csuri left Cranston/Csuri Productions' commercial focus and returned to research and teaching with the Computer Graphics Research Group. In 1990, Csuri retired from Ohio State as a faculty member, graduate advisor, administrator, grants writer, and Principal Investigator for research. With his wife Lee's encouragement, he returned to his studio and began making art full-time, sometimes bridging traditional media with computer programming. He continued his imagining of possibilities and collaborated, episodically, with programmers (e.g., S. May, S. Anderson) to build his "artist toolkit"—unique programming routines that allowed Csuri to work creatively with color fields, drawing in three-dimensional space, and exploring the play between form and abstraction. From 1990–2022, the computer was Csuri's primary collaborator, and he created innumerable generative art series and animations. By 2006, Csuri also was invited to collaborate with international curators and gamers (L. Aceti, V. L. Dziekan, W. Adams, D. Moore) leading to significant remediations of Random War.